Each month, we will present you three REITs. For this article, we decided to introduce you to Altarea, Unibail Rodamco Westfield and Argan.
Our article is not an investment advice.
Altarea
Altarea is a property company with a unique integrated model present throughout the real estate value chain. It is a multi-activity player operating on different assets such as residential, offices, hotels, retails, with services, logistics or other mixed projects.
From real estate development, investment to asset management, the Altarea Group presents many expertise and meets new structural real estate needs.
Altarea Commerce, the first business property developer in France owns 40 assets representing more than €4.8 billion.
It is also the second largest French residential developer with a target of 15,000 lots sold per year.
At 11/05/2021, Altarea had a market capitalization of €2,937 million. In 2020, and like all REITs, its share price fell by more than 29%. Since 1st January 2021, its share price has risen by more than 16% to reach 167.60 euros at 11/05/2021.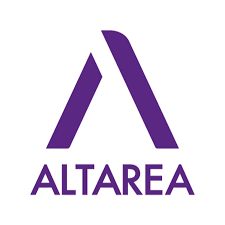 Unibail Rodamco Westfield
Unibail Rodamco Westfield is the world's leading business property developer, with a portfolio of assets of €56.3 billion at 31 December 2020.
The group is specialized in the promotion, investment and management of major shopping centres located in big cities in Europe and the United States. Unibail Rodamco Westfield also invests and develops office buildings such as the Ariane of La Défense tower.
At 11/05/2021, its share price is valued at 71€, with a rise by 11% since 1st January 2021. In 2020, its market capitalization dropped by 54% due to the unprecedented stock market crash following the government announcements of March 2020. Particularly affected by the health crisis, shopping centres are the big losers of this period directly impacting property companies holding this asset typology.
It currently has a 56% discount compared to net assets revalued per share of 31/12/2020.
Argan
Argan is a property company specialized in logistics platforms with a portfolio of 3,000,000 square metres. 35% of the 87 logistics assets held are located in the Ile de France.
In 2020, it is part of the closed circle of REITs whose share price has shown a positive performance with an increase of more than 7%.
At 11/05/2021, the French leader in logistics assets had a share price of €84.40 euros, which rose by 0.96% in 2021. The market capitalisation is €1,920 million, representing a discount of more than 15% compared to the revalued net assets.
Logistics assets have been on the rise in recent months. First, there is the rise of e-commerce and the development of the online sales sector, a growing success in response to a new consumer habit. These changes are correlated with the ecological transition and the desire to reduce the carbon footprint in the face of the tightening of environmental rules. These ecological and societal issues are also added to the need for storage assets closest to the consumer, the urban logistics of the last kilometer.